Upon graduation our students receive first-class up to date training and the right credentials sought by employers in the job market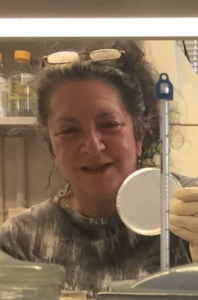 Suzanne F. Dagher Ph.D

1994 Ph.D. Molecular Biology—Michigan State University

E-mail: sfdagher(at)yahoo.com
She is an expert with extensive dexterity in molecular biology, protein biochemistry, protein expression, protein purification and yeast genetics.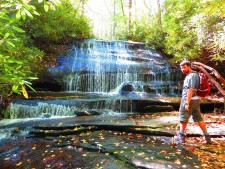 Hunter Whittington candidate to PhD in Microbiology

2013 B.S. in Microbiology – NC State University

E-mail: hdwhitt(at)ncsu.edu
 A North Carolina native, Hunter was born in the beautiful city of Asheville, but has lived all over the state. His fascination with the sciences was evident at an early age, as he spent much of his time collecting rocks and experimenting with chemistry.
In high school, Hunter's interest in microbiology piqued when he performed a simple bacterial transformation experiment in his AP Biology class. Several long discussions later, Hunter knew that he wanted to perform microbiological research.
For various silly reasons, Hunter decided to pursue a degree in Biomedical Engineering at NC State and after a semester of struggling through boring engineering classes, he knew something had to change. After a brief meeting with Dr. Jim Brown, Hunter changed his major and eventually earned his Bachelor's degree in microbiology.
After graduating Hunter spent a year in the NCSU Department of Plant Pathology developing real-time PCR quantification assays for different plant pathogens. He then spent some time working as a technician at the Duke Human Vaccine Institute before returning to NC State to pursue his Ph.D.
Outside of science, Hunter enjoys spending his time hiking, backpacking, rockhounding and cooking.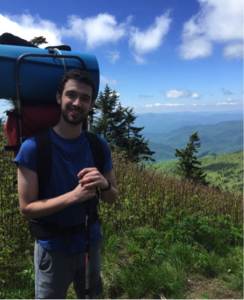 Jace Natzke candidate to PhD in Microbiology
2014 B.S. in Microbiology -The University of Tennessee
He joined our lab fall 2016 after received a Teaching assistantship at NCSU.
E-mail: jmnatzke(at)ncsu.edu
Jace Natzke was born in Colorado, raised in Tennessee, and now lives in North Carolina. He enjoys camping, hiking, and playing soccer. He also enjoys the thrill of sitting around at home doing absolutely nothing.

After graduating from the University of Tennessee in 2014, Jace began working on developing second generation biofuels for the Department of Energy at Oak Ridge National Laboratory. His work has been included on several publications and he has presented his research at various scientific conferences.

Jace is continuing his work on biofuels as a graduate student at North Carolina State University. He is working with Azotobacter vinelandii and looks forward to making an impact on the diverse and challenging field of biofuels.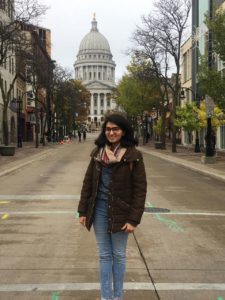 Madiha Nazir candidate to PhD in Microbiology
2012 B.S. in Biotechnology – Islamia University of Bahawalpur – Pakistan
2015 M.S. National Institute for Biotechnology and Genetic Engineering (NIBGE) in Faisalabad, Pakistan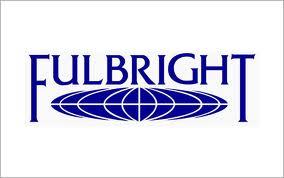 She joined our lab fall 2017 after receiving a Fulbright Fellowship.
E-mail: mnazir(at)ncsu.edu
Madiha grew up in South Punjab's city Bahawalpur, in Pakistan. She is an explorer with curiosity, fond of understanding glitches and finding their solution by self-exploration, since her childhood. She graduated from the Islamia University of Bahawalpur in 2012, in the field of Biotechnology, with distinction (silver medal). Her undergrad years in the biotechnology labs of the university was the time when she got intrigued by research in biological sciences, and decided to pursue her career in the same. After undergraduate studies, she joined National Institute for Biotechnology and Genetic Engineering (NIBGE) in Faisalabad, Pakistan for M.Phil. studies.

She worked on anaerobic digestion of agricultural biomass during her M.Phil. During this project, she optimized fermentation process for bioenergy production from kallar grass and wheat straw using cow dung as source of microbial consortia. Moreover, her work also involved the expression of alpha amylase gene in bacteria. In 2016, she won a research fellowship by GINI foundation and joined University of Padova, Italy, and continued her passion of working on bioenergy production. She identified various microbial communities involved in the digestion of food wastes using Next-Generation Sequencing during this stay.

At NCSU, currently, she is planning her research, under the guidance of Dr. Bruno, on a Clostridium strain to enhance the biobutanol production by designing a method for genetic manipulation of the strain to produce merchantable quantities of n-butanol, acetone, and ethanol. Apart from her research and academic activities, Madiha is fond of traveling, experiencing new cultures, and  social work. She runs a page "I can be someone" on facebook for targeting the education of girls in the under developed areas of Pakistan. She also loves to play badminton and table tennis.