Upon graduation our students receive first-class up to date training and the right credentials sought by employers in the job market
She is an expert with extensive dexterity in molecular biology, protein biochemistry, protein expression, protein purification and yeast genetics.
Jesse Noar grew up in some suburbs of New Jersey, but despite that has always been pretty fond of nature. He spent a good amount of time playing outdoors and reading about how things work.
In high school, an especially good biology teacher introduced Jesse to techniques of microbiological culture and told him to separate and identify the organisms in a mixed culture, which he found so enjoyable that he decided to make a career of studying bacteria.
In his undergraduate years at Cornell University, Jesse did well in his microbiology classes and also worked in several labs, gaining experience and research enough to complete an honors thesis. After graduating, he decided to remain in his current lab and gather enough data to publish his first scientific journal article.
With a few years' worth of research experience under his belt, Jesse decided that it was time to aim for a PhD, and enrolled in the Microbiology graduate program at North Carolina State University, working in the lab of Dr. Bruno-Bárcena. Initially funded by the College of Agriculture and Life Sciences at NCSU and from July 2011 by a NSF graduate research fellowship, he is currently researching a strain of diazotroph that has the potential to produce marketable quantities of hydrogen.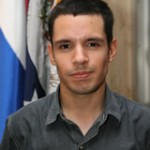 Walter Javier Sandoval Espinola M.S.

Candidate to Ph.D. in Microbiology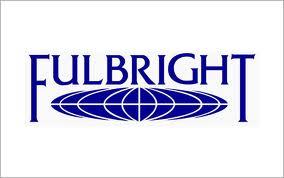 2011 FULBRIGHT Fellow
Bachelor of Science, Biology 2009 – Universidad Nacional de Asunción (UNA) San Lorenzo, Paraguay
E-mail: wjsandov(at)ncsu.edu
Walter is a Fulbright scholar from Paraguay.  He grew up in the city of Luque, near Asuncion, the Capital city of his country.
While he was an undergrad student, with a major in Biology, he also worked in the Quality Control department of a meat processing plant. This is where he got more interested in bacteria, his current major in grad school.
After obtaining his bachelor degree at the Universidad Nacional de Asuncion,  he was offered the possibility to study in several universities in the U.S. as well as in the U.K. He finally decided to come to North Carolina State University. His research is focused in second generation biofuel, specifically, producing biobutanol using a mutant strain of Clostridium with a non-food carbon source as the substrate. His aim is to improve the productivity of this biofuel so that it can become cost-competitive compared with fossil fuels. This, he says, will help society become more independent of petroleum, and all the geopolitical and contamination issues that this fossil fuel carries with it.
Besides science, he is also an amateur photographer who really enjoys the outdoors. From the highlands to the beach,  you might always find him taking pictures. He likes art in most of its expression. In the end, he says, science is a form of art.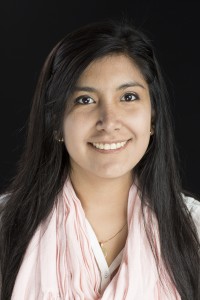 Carolina Caro

Senior undergraduate student majoring in Microbiology with a minor in Genetics.

E-mail: cpcaro(at)ncsu.edu
CALS honors outstanding student with a 4.0 overall major GPA, and graduating as a valedictorian of her class.