Upon graduation our students receive first-class up to date training and the right credentials sought by employers in the job market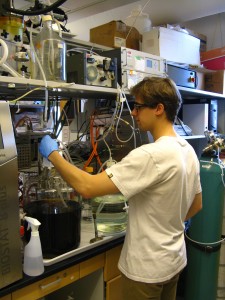 Lorenzo Blanco

Visiting Senior Undergraduate (2015) student majoring in Agricultural Engineering by the Escuela técnica superior de Ingenieros Agrónomos y de Montes (ETSIAM) at Cordoba University, Spain

E-mail: lorenbm91(at)gmail.com
Lorenzo is an quasi-Agriculture Engineer from Spain.  He will graduate from Cordova University and would like to receive graduate level education.
Satya always believed that "It's the little things in life that count." And with that outlook, began his love for microbiology.
As an undergraduate Satya worked in research labs while maintaining good academic standing. In fact, one of the research labs he worked in was the Bruno-Barcena lab. There he gained experience in molecular biology, and bioprocessing.
Satya wanted to further his knowledge of bioprocessing and the pharmaceutical industry by working at the CMO Diosynth Biotechnology. Within a year of working there he was promoted to Senior Production Technician and took part in responsibilities including production, quality assurance, quality control, and validation. He also authored an SOP, and other cGMP documents.
After about 3 years of working in industry, Satya decided it was time to go back to school and begin his graduate career with the Bruno-Barcena lab. In the lab he studied a strain of solvent producing bacteria. The solvents produced by this bacteria has many industrial applications. He graduated as Masters of Science in Microbiology and plans to pursue a PhD degree upon completion of the Masters program.
Dr. Matthew R. Evans, a Senior Associate Scientist in Quality Control (QC) Microbiology at Pfizer. Currently, he develops scientific methods; designs and conducts chemical and biological assays; writes validation and qualification protocols and reports and method assessments; writes and revises standard operating procedures (SOPs); reviews and validates data; trains and mentors analysts in new and existing procedures methods according to governmental regulations; and provides technical knowledge and support in order to troubleshoot and resolve scientific issues.
He is an expert in process optimization with extensive experience in bioreactor operation and academic teaching.
Researcher Assistant  – Food Industry and Nutrition Division – National Research center. He was a visiting fellow from Egypt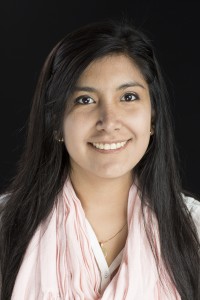 Carolina Caro2012 BS in Microbiology with a minor in Genetics.

E-mail: cpcaro(at)ncsu.edu
CALS honors outstanding student with a 4.0 overall major GPA, graduated as a valedictorian of her class.